Ongoing Pravachan Series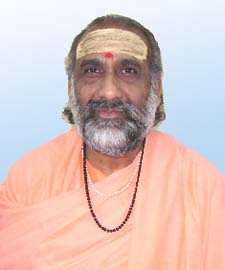 Here you can listen online briefly to the audio recordings of the daily Pravachan sessions. Or you may download the complete recordings in MP3 file format for offline hearing at your convenience.
Topic :


GyanKarmaSanyasYog
(Bhagwad Gita-Chap.-4)
[01 to 15 October 2015]

Speaker :

P.P. M.M.Swami Shri Madhavanandgiriji Maharaj

About the Topic :
The means and the path of attaining God realisation is known as "Yog" ( Yoga ) in the Indian tradition. There are several such distinct paths like Dhyan Yog, Bhakti Yog, Dnyan Yog, etc. One of the most important path is that of "Karma Yog".
What is the essential nature of this Karma Yog path ? What are the means characteristic of this path and what are the results achieved therein ?
These fundamental questions are beautifully thought over and the answers are revealed by Lord Shri Krishna himself in the 13th chapter of the Shrimad Bhagwad Gita. .... .
|| Hari Om Tat Sat ||

Links for brief hearing and full MP3 downloads :-
Day
( Date )
Hear online
Download

(07/10/2015)

DAILY
UPLOADED
AT 12.30 PM IST




Day 06
(06/10/2015)
Day 05
(05/10/2015)
Day 04
(04/10/2015)
Day 03
(03/10/2015)
Day 02
(02/10/2015)
Day 01
(01/10/2015)
< previous pravachan series