Ongoing Pravachan Series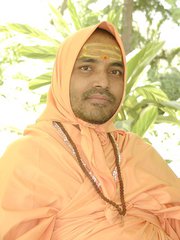 Here you can listen online briefly to the audio recordings of the daily Pravachan sessions. Or you may download the complete recordings in MP3 file format for offline hearing at your convenience.
Topic :


Avadhoot Gita
[ 16 To 22 October 2017]


Speaker :

P. P. Swami Shri Pranavanandji Maharaj


About the Topic :
Will be uploaded shortly....... .
|| Hari Om Tat Sat ||
Links for brief hearing and full MP3 downloads :-
Day
( Date )
Hear online
Download


( right-click on download button and save target )

DAILY
UPLOADED
AT 12.30 PM IST

Day 05




(20/10/2017)

Day 04




(19/10/2017)

Day 03




(18/10/2017)

Day 02




(17/10/2017)

Day 01




(16/10/2017)
< previous pravachan series